Introducing

tollogic™


Connecting Logic and Motion
Fleets that toll know that dealing with tolls can be costly, complicated, and time-consuming. With toll networks using different technologies, national interoperability still off into the future, and complex fee structures, at best it's a challenge to navigate but more often than not fleet managers have no choice other than "just paying the bill". That's where tollogic™ comes in, an advanced analytics platform designed to help fleets make data-driven decisions.
Advanced Analytics & Dashboards
Make Data-driven decisions
Money saving Insights & Alerts, optimizes discounts and promotes cost avoidance strategies

Consolidated view of your fleet's tollin

g activity

regardless of region, issuer or toll type

Ability to validate and reconcile toll statements while identifying incorrect and overcharges

Information readily available to win disputes and get in front of the conditions that lead to costly violations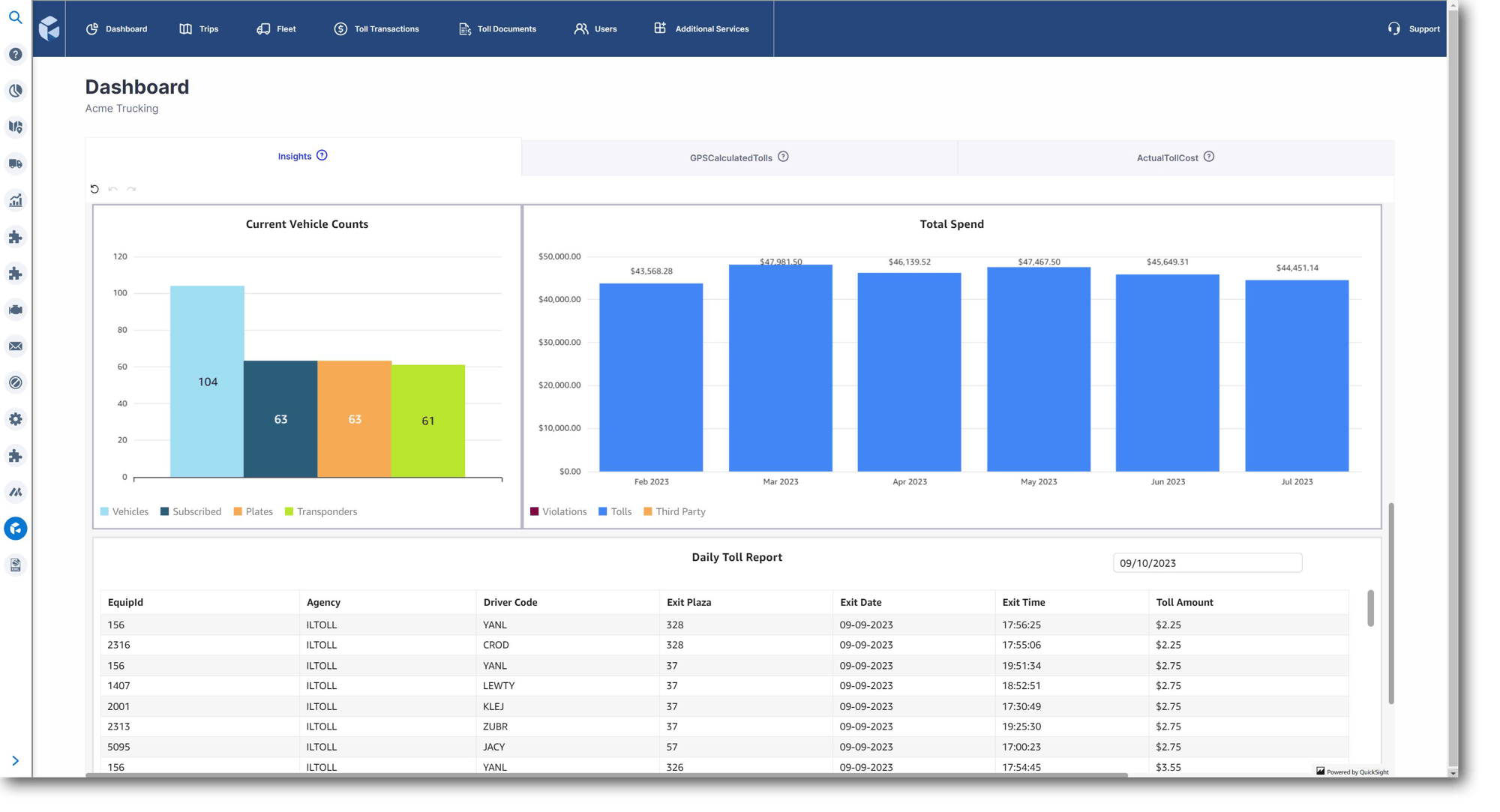 GPS Based Toll Calculation
Toll estimation in near real-time
Nationwide coverage across

all major toll networks

Continuous pairing of your fleet's telematics & tolling data

Trip level toll summary with toll level details

Expedite reimbursements and improve budgeting




Toll Based Routing
Determine the real value when purchasing tolls
Know where all your drivers are tolling at any given time

Actuals to alternate route comparison

Identify less expensive, alternative routes to the ones you are currently taking

Unauthorized Use Detection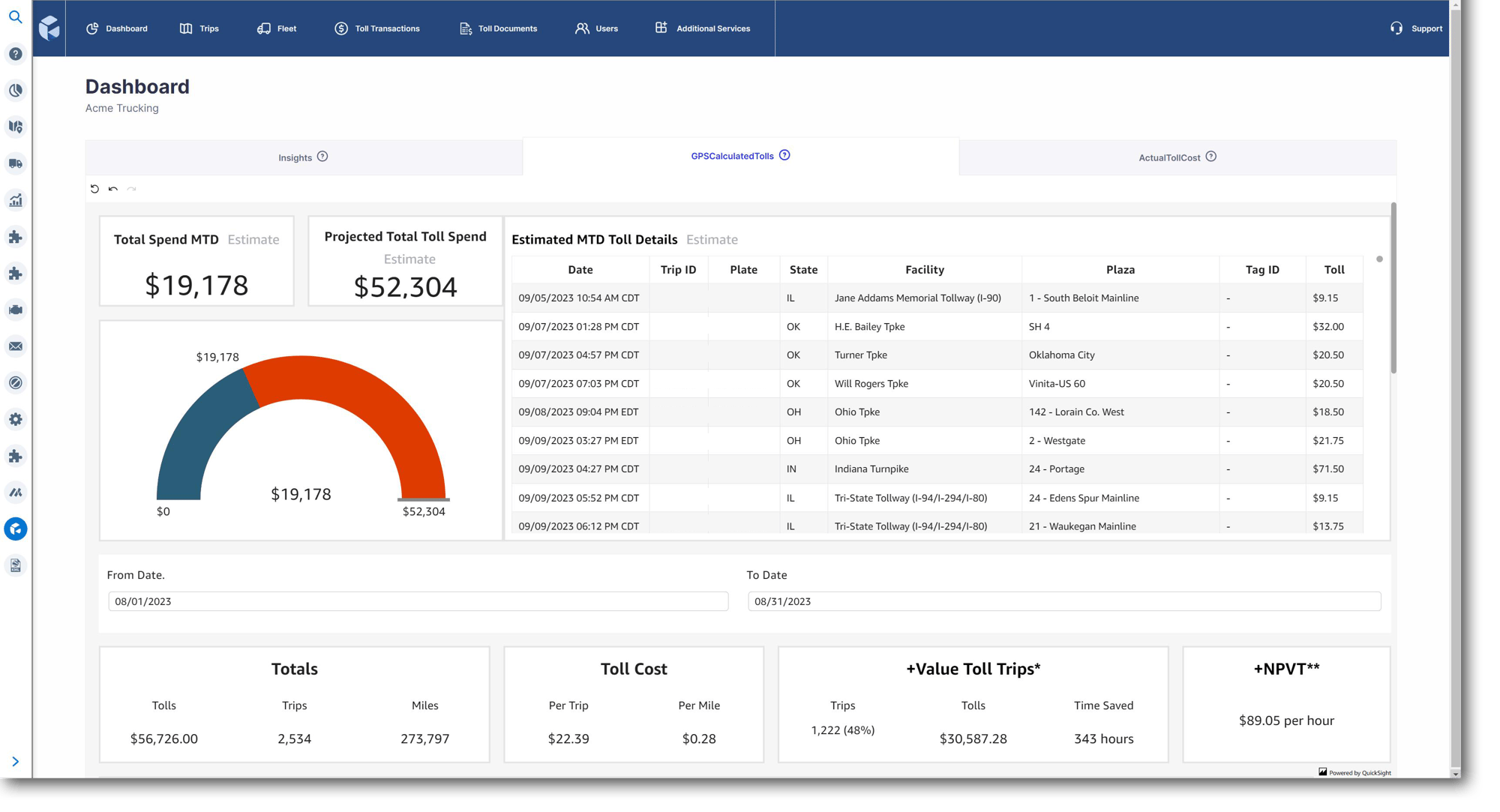 Our Mission
commercelogic™ is tackling the transportation industry's biggest tolling-related pain points with data driven solutions and services to reduce the ever-increasing cost and administrative burden of today's tolling B2B transactions.
Nationwide coverage of all major tolling networks and growing